Hey Nicholas!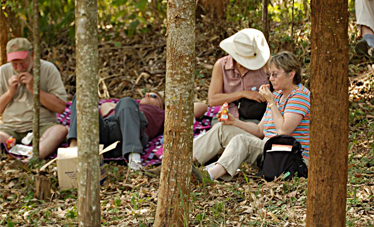 The trip was good and the trek was so awesome in the end. Thank you very much with the airport transfers and being so accommodating.
Our transfers were all great, and the driver, Emmanuel was always good; he was such a very what a great guide! So polite and he made sure we knew that we could ask him to stop anywhere we found of interest on our way from Ruhengeri. Emmanuel is such a good guide, I recommend him to other travelers like me.
I will follow your Facebook page for regular updates because we plan to come back soon!
Paul
NJ, USA
Hi Nicholas,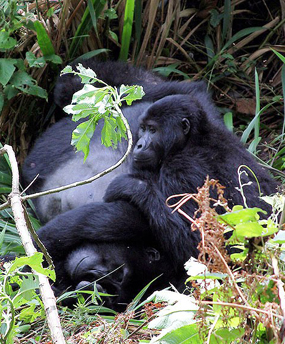 We found Rwanda so exciting though the holiday was so short
The accommodations at Ruhengeri were simple but classic with all services in time! First and foremost, the views were incredible! The rooms themselves were very comfortable and spacious. We all ate well and the food was very delicious.
The porters were so great, carrying our gear up and down the steep hills in the thick vegetation!. We all experienced sightings of monkeys, birds and the beautiful rainforest that we visited.
All of the tour guides and tour van drivers were excellent.
Overall, the trip was great and we appreciate all of the time that you put into planning this trip for us! We'll definitely be in touch when we decide on booking our trip to Burundi.
Karen & Madison
Toronto, Canada
Dear Africa Tours Adventure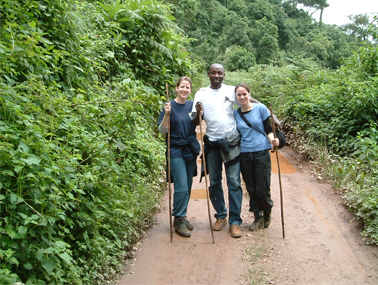 Thank you for assisting us with our plans to see the gorillas in Africa. You and your company are very professional and helpful especially the driver/guide Edison. We had a wonderful time. We believe that our trip
would not have been as enjoyable had it not been for you guys! We did not expect to enjoy all that in Rwanda, and extremely pleased with the services you have provided to us. We shall recommend all our friends planning a wildlife holiday to include the gorilla trekking in Rwanda.
Rwanda is also a very beautiful country.
Best Regards,
Toni and Shiloh.
Dear Nicholas,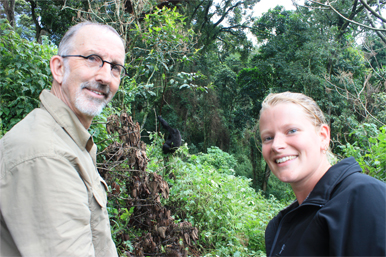 Your were so helpful in coordinating many aspects of our latest trip in Rwanda.
we shall get in touch for the next group of our students coming next year. We loved the way you make
deals, routes, and make traveling easy.
Denny USA.